Best Airport Car Service San Diego
We are one the best San Diego Airport Transportation companies, and we're here for you. For more than 20 years, we've been taking care of happy customers going to and from San Diego International Airport (SAN). Our private transportation service is locally owned and run by a family. We can help with both business and personal chauffeur-driven transportation needs. 
We offer the best airport transportation services in San Diego, as well as private transportation for events and other special occasions in Southern California and the San Diego area.
When you book our chauffeured airport black car and Sprinter van services, we guarantee that you will be driven by a licensed, professional driver in a brand-new, top-of-the-line vehicle. We are fully committed to giving you the best private ground service in San Diego and the nearby areas.
Benefits of Hiring Airport Car Service San Diego
If you use our car service to get to San Diego Airport, you can be sure of luxury, ease, and dependability. We are proud of the high level of service we offer, which makes getting to and from the airport easy. Our airport bus service promises to pick you up and drop you off on time so you can relax and enjoy your trip.
Executive Transportation to the Airport
If you need Executive Airport Transportation in San Diego, Lux Car Rides has a service for business travelers as well. Our drivers have been trained and have much experience. They know what busy leaders need. Our executive airport transportation service can meet all of your needs, whether you need a quiet place for a conference call or a nice place to unwind after a long trip.
Corporate Transfers and Business Trips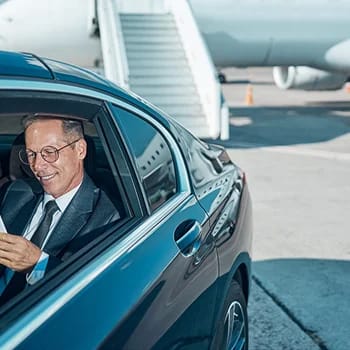 It can be stressful to travel for business, especially when you have to deal with trip times and important meetings. Our trained team is here to help you feel less stressed. You'll never be late for a flight or meeting again if you use our corporate transportation service. We know how important it is to be on time and act professionally in business, so these are the things we put first.
Some people might think that our shuttle service to the San Diego airport costs a lot, but we're here to change that idea. We offer fair and reasonable prices for our services, so you don't have to give up comfort and luxury to save money. Our pricing plan works for everyone, from a single traveler to a large business group.
Trusted Airport Shuttle in San Diego
If you need a reliable way to get to or from the airport in San Diego (SD), Lux Car Rides Airport shuttle service is the best option! Our professional staff and drivers will give you the best service possible, making sure that your trip is stress-free and enjoyable. We're confident we have a current car that will meet your needs among our extensive fleet, which includes luxury and economy sedans, SUVs as well as Sprinter vans for your convenience. 
All of our vehicles are well-kept and have modern features, such as Wi-Fi and charging ports in some models, that let you stay linked and get work done while you're traveling. We can pick you up and drop you off at SAN airport, which will make your trip less stressful. You'll be glad you booked with us today!
This city is a mix of art, culture, and outdoor activities, so it has something for everyone. You'll never run out of things to do in the city, whether you want to relax on one of the many beaches or check out the many museums, art galleries, and restaurants. 
Whether you like peaceful places like Balboa Park or rough terrain like Torrey Pines State Natural Reserve, the city has a lot of outdoor activities for you to enjoy. Make sure to use AtoB's safe and comfy rides to get to any place in SD quickly and easily. You won't be sorry if you visit this wonderful place in California.
Prices for Airport Shuttles in San Diego
You can trust our point to point San Diego Airport Transfer service to get you to and from this busy airport at a reasonable price. Our prices depend on the distance traveled, the type of car used, and any extras that the client requests for the transfer. This way, the client can tailor their experience to their needs. 
We have a range of cars, from cheap small sedans to minivans, so you can get a good move no matter how much money you have to spend. Our flat rates start at less than $100, which makes our San Diego International Airport Transfer service the best value and most complete on the market. We're different from our competitors because we can customize your experience. We let our customers choose how they want to ride, so every time they come, they have a truly one-of-a-kind and memorable time.
Premium Cars for Airport Transfer San Diego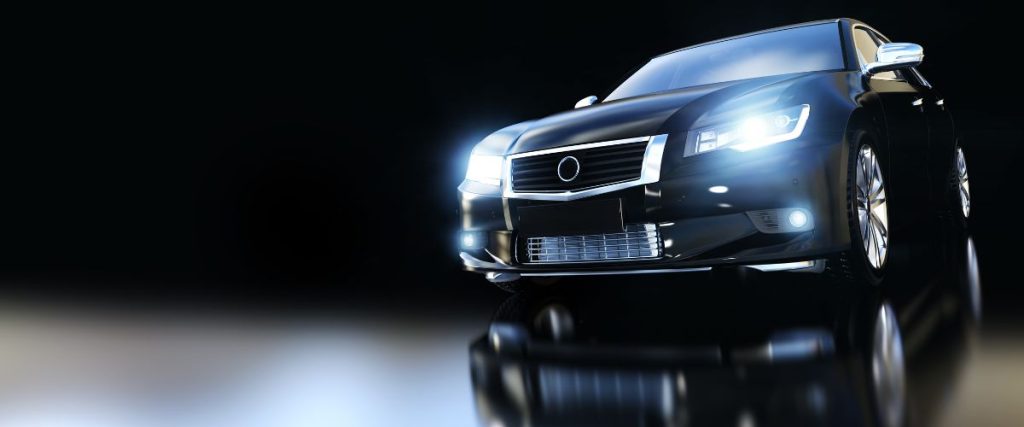 Our San Diego Airport car service has a large number of vehicles that can meet the needs of any traveler. It doesn't have to cost a lot to get to and from the airport. 
Our economy cars are great for people who want a safe ride that won't break the bank. If you need to travel for work, we have business class sedans that give you more room and comfort so you can work while you're traveling. If you want something more unique, you can book a first-class luxury ride. This is great for VIPs traveling or even couples who want a little extra comfort.
There are also Mercedes Sprinter Vans services available for when you need to move with a bigger group. The Sprinter Vans we offer are great for small groups, whether you're going with family, coworkers, or for business. You can choose from Economy, Business, and Economy+ vans based on the number of people in your group or the amount of stuff you have. The most oversized van, the Economy+, has plenty of space for lots of luggage and can fit up to 14 people. When you make your reservation, you can see how many people each car can hold.
Cheap San Diego Airport Car and Shuttle Services
As with any transportation choice, price plays a significant role in how to get to and from the airport. Luckily, Lux Car's excellent service won't break the bank. Compared to some of the other, more standard ways to get around, our Transfer service is the cheapest choice.
The prices we offer cover everything and are reasonable. You know precisely what you're paying for because the fare is based on the distance traveled and the type of car you ask for. There are also no hidden fees at the end of the ride because we don't charge extra for traffic. There is no doubt that our San Diego International Airport Transfer service is one of the cheapest ways for tourists to get around the area.
Cheap San Diego Airport Car and Shuttle Services
Anywhere in LA JOLLA, OLD TOWN, DEL MAR, CARLSBAD OCEANSIDE, OLD TOWN, PACIFIC BEACH, POINT LOMA, POWAY, RAMONA, RANCHO BERNARDO, RANCHO, SAN CLEMENTE, SAN MARCOS, SANTEE, SCRIPPS RANCH, SOLANA BEACH, SORRENTO MESA, SORRENTO VALLEY, SPRING VALLEY, TEMECULA, TIERRA SANTA, TORREY HILLS, TORREY PINES, VALLEY CENTRE, VISTA WILDOMAR, and more are all served by our cheap airport service in San Diego.
Airport Car Service San Diego to Hotel Routes
Our high-quality San Diego Airport car service is the best way to get to your hotel privately. Our routes are made to fit your needs because each trip is made to order for the unique traveler making the reservation. We may not be connected with any hotels, but we do offer one-way or round-trip transfers to a number of places in the SD area. Our cars have lots of space, are comfy, and are designed to keep you safe.
We have a rising fleet of luxury cars and minivans, so you can be sure you'll have a good ride when you book a trip through us. All of the vehicles are also covered and have the latest safety features. The drivers we work with are professionals who have been taught and have much experience. They are careful and reliable. So, whether you're going on a work trip, a family vacation, or a weekend trip, you can count on Lux Car Rides to give you a good San Diego Airport Transfer.
Pick Top-Rated San Diego Airport Car Service
People are always worried about getting to the airport and then getting into a lousy car with a driver who doesn't care about them. That's not the case with Lux Car. 
We promise that when you book a San Diego airport car or van with us, you will have a great ride with a professional driver. We offer a unique chance to travel the way you want at a price you can afford because you can customize your ride.
How much does airport transportation at SAN cost?
Prices depend on how far you are from San Diego Airport and which service you choose. To find out how much your fare will be, use our booking system to look at rates and availability.
What if my Flight is Canceled or Delayed?
So that we can change your reservation, please let Customer Service know as soon as you know about the change in your trip plans.
What is he Best Way to Reach You?
What if my Flight is Canceled or Delayed?
So that we can change your reservation, please let Customer Service know as soon as you know about the change in your trip plans.

From the airport to your hotel or the closest place where you will stay, our company will get you there quickly and easily.
Our professional guides and private drivers are always happy to help and give you tips about the city, the road, or your stay.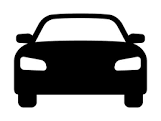 Lux Car Rides has a set price. When our driver meets you, they'll have a name card with your information on it so you don't get lost.