Luxury Black Car Service San Diego
Everything you need can be found on the web these days. With just one click, you'll get a lot of options. There are also places where you will get some feedback. Like, some people will talk about their experiences with hiring a reliable black car service San Diego car service. Of course, there must also be some terrible or unique things that happen. 
That being said, you need to hire the cheapest and nicest one right away. With our black car service San Diego, you can get both because we are committed to giving you an executive ride. With our collection of many rentals, you can find the San Diego car you want for any event. The trained drivers for our Car Service in San Diego are licensed and know a lot about all kinds of trips. Knowing how to get around the city sets us apart from other travel pros.
We are committed to ensuring the highest-level leaders have a great time on our most luxurious rides. Our skilled group of professional drivers knows a lot about safe and reliable driving. 
It doesn't matter where you are; we're just a click away from starting your amazing tour. Give us a call, and we'll get you ready to rest in a luxurious and comfortable San Diego Black Car Service. Whether you're coming back from a trip with your family or just for work, San Diego Car Services will do everything it can to meet your journey needs.
About Lux Car Rides Black Car Service in San Diego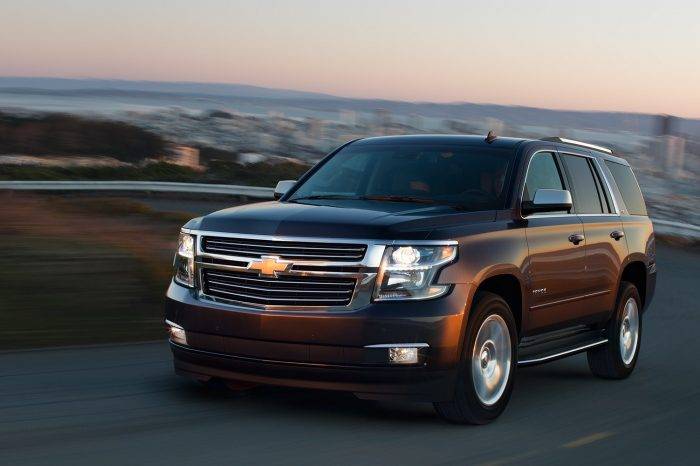 LUX CAR RIDES is a San Diego-based 24/7 black car service. Our San Diego Black Car Service lets you book a ride in a high-end car, SUV, GMC, sedan, and more with a trained driver. It's a great way to surprise your partner on the way to a fancy dinner or impress clients before a business meeting or event.
Lux Black Car Service has been getting more and more popular since it started. It provides a safer and more luxurious choice for riders with higher incomes, access to corporate expense accounts, or who want to treat themselves to a special event to make it more memorable.
Black Car Service San Diego Airport
We want to solve your problems exactly and go above and beyond what you expect from our Black Car Service San Diego for airport transportation. We always ensure you have the best ride of your life because we're on top. Every trip we take is better than we expected. With these few facts, San Diego Airport town car service makes sure you can make every journey luxurious:
Friendly staff 24 hours a day, seven days a week
Well-trained and experienced Chauffeurs
Business Travel to and from the airport
Tours for luxury
Get help by calling
Managing your time for personal events
Luxury Black Car Services San Diego Luxury Fleets
Most of the time, your step-by-step life problem wears you out and makes you need a break. It would help if you broke away from the strong San Diego Black Car Service. Our Lux Black Cars in San Diego has a lot of pros and expert drivers who can help you see all the beautiful sights. From our extensive and high-end fleet of cars, you can pick the one you want. Our Luxury Car Service in San Diego is safe and reliable, and most of the time, it is controlled by the city. Because of this, it is wiser to use this vehicle management and our experts instead of hiring regular taxis. Check out our fleet's fancy collection to ensure your trip goes smoothly with our skilled cars and rides.
Business Sedan
VIP Cars
Business SUV
Mercedes Sprinter Vans
Premier Cadillac
GMC
San Diego's Best Airport Transportation Services
Lux Car Ride's private black car service is a great way to get to and from San Diego International Airport and nearby major airports like Los Angeles International Airport, John Wayne Airport in Orange County, etc. 
If you choose our Black car service San Diego, the price-to-quality ratio will be the best. We offer a great customer experience, a wide range of high-quality cars, and reasonable prices.
Private Black Car Service in San Diego
Want to hire a private black car service? We offer personalized private car service all over San Diego and Los Angeles. We provide a high-class and dependable service. We have something for everyone, whether you need a wedding car, a private car, or a driver to take you to or from San Diego or LAX airport.
Our private Black car service in San Diego costs a fair amount, and we have a line of nice cars ready to take you where you need to go. It doesn't matter if you want to get through the busy streets in style or attend your next business meeting in style. Lux Car Rides has you covered.
Feel free to contact our skilled staff immediately; you won't find a better private driver in San Diego than us. There are meet-and-greet services at both San Diego and LAX airports, and you can rent a private car to get to your lodging of choice.
Benefits of a Luxury Black Car Service San Diego
What's Good About LUX CAR Rides' Black Car Service San Diego
Our black car driver can give you an amazing experience, and the service has many other benefits.
When you call LUXCAR Rides for a luxury black car service San Diego, you'll get these 7 benefits.
1. Choose Your Mood
Level of Conversation: Your professional driver will stay in tune with you about talking or being quiet.
Temperature: Some people like it hot, and others like it cold. Once your ride starts, your driver will ask you how you'd like the temperature.
Help with Bags: If you have a lot of bags or luggage, your driver will help you carry them.
2. Better Safety
If you choose a LUXCAr ride, the driver will always have a CDL and must put their Transportation Charter Permit (TCP) number on the window so you can easily find them. They will also be covered by business insurance.
In addition to these strict requirements, you can feel better knowing that your driver's car is newer, which means it meets stricter safety standards and has been better kept.
3. Better Access to the Airport
Most of the time, luxury car drivers can drop you off or pick you up at the curb because they have proper TCP numbers.
This means that your black car ride may still be able to pick you up or drop you off at the curb at your gate, even at airports where Uber drivers aren't allowed to pick you up or drop you off.
For example, at Los Angeles International Airport (LAX), LUXCAR's black car service will pick you up at the curb. This differs from most ride-on-demand services, which have to pick you up at the LAX-it cab stand, which is often a shuttle ride away.
4. Help Right Away
If something goes wrong with your ride, you may call the driver and get help immediately.
Phone service is the only other service that does this.
5. Wait Times that Can be Changed
If you have to wait longer than expected to get your bags or for that business meeting, we won't charge you for the wait time for the first 20 minutes. After that, you'll be charged $30 every 15 minutes for the wait time.
After 20 minutes, you may have to pay a waiting fee, but it's better than paying a cancelation fee and losing your ride.
6. Authorized to sell Alcoholic Drinks
A few Black Car services let their customers drink booze on the way to their destination, but not all do. Ask us about our all-inclusive ride deals, where we might throw champagne.
7. Choose a Time and Date for Your Ride
You can make a ticket ahead of time through Lux Car Rides.
Not only does this help you make sure that a black car will be available to pick you up at the exact time you request, but it also lets you lock in your price ahead of time and avoid surge pricing, which, as we all know, drives up fare prices during times of high demand.
Our affordable and Best Car service in San Diego offers direct pick-ups from San Diego airport and transport to any destination in LA JOLLA, OLD TOWN, DEL MAR, CARLSBAD OCEANSIDE, OLD TOWN, PACIFIC BEACH, POINT LOMA, POWAY, RAMONA, RANCHO BERNARDO, RANCHO, SAN CLEMENTE, SAN MARCOS, SANTEE, SCRIPPS RANCH, SOLANA BEACH, SORRENTO MESA, SORRENTO VALLEY, SPRING VALLEY, TEMECULA, TIERRA SANTA, TORREY HILLS, TORREY PINES, VALLEY CENTER, VISTA WILDOMAR and others.
Book Your Black Town Car Service San Diego
We fully comprehend the extensive effort involved in event planning and the importance of securing a reliable black car service. Hence, we take great pleasure in providing professional black car services in San Diego, available 24/7. Whether you are organizing a corporate function, airport transfer, or executive ground transportation, our services are at your disposal.
Experience the ultimate in comfort, safety, and luxury with Lux Car Service. Book your black car service San Diego today and let us take care of your transportation needs.
Contact at 619-816-7670 or 858-461-9752 us to learn more about our services or to make a reservation. With Lux Car Service, you can rest assured that you will arrive at your destination on time and in style.
DO YOU OFFER GROUP TOURS?
Yes, we offer group tours, and we have Mercedes Sprinters Vans and mini Coaches that accommodate 14 passengers. Call us to know more.
Yes, please request the child seat while making the reservation.
IS SMOKING ALLOWED IN THE VEHICLES?
No, All the vehicles are smoking-free at all times.
Choose Luxury Black Car Ride
We take pride in being one of San Diego's top car services, and we prioritize professionalism and punctuality above all else. When it comes to your trip, don't take any chances with other providers. 
Let us handle all the logistics, allowing you to relax and enjoy our classic service without any hassle!
Our team of local drivers is carefully hand-picked to ensure that you receive a safe, timely, and stylish journey. We guarantee that you'll be delighted with our drivers' extensive knowledge of the area, enabling them to navigate the best routes and provide you with a seamless travel experience. Your safety and satisfaction are our utmost priority.
We are committed to maintaining a safe travel environment for our clients. In light of the COVID-19 pandemic, we strictly adhere to health agency guidelines. Our drivers wear masks at all times, and after each trip, we thoroughly disinfect all frequently-touched surfaces in our vehicles. Rest assured, your health and safety are always our top concern.