Car Service to and from CBX and Tijuana Airport
We can take you to or from the CBX Terminal on the USA side if you are leaving or arriving at the Tijuana International Airport. The Cross Border Xpress is an airport terminal in San Diego linked to the Tijuana Airport in Mexico by a skywalk bridge.
If you choose Luxury Car Service to and from Cross Border Xpress, one of our private drivers will pick you up and take you where you need to go. Cross Border Xpress makes it easier than you think to cross the border and rent a car. Make your reservation today!
The Tijuana Airport Terminal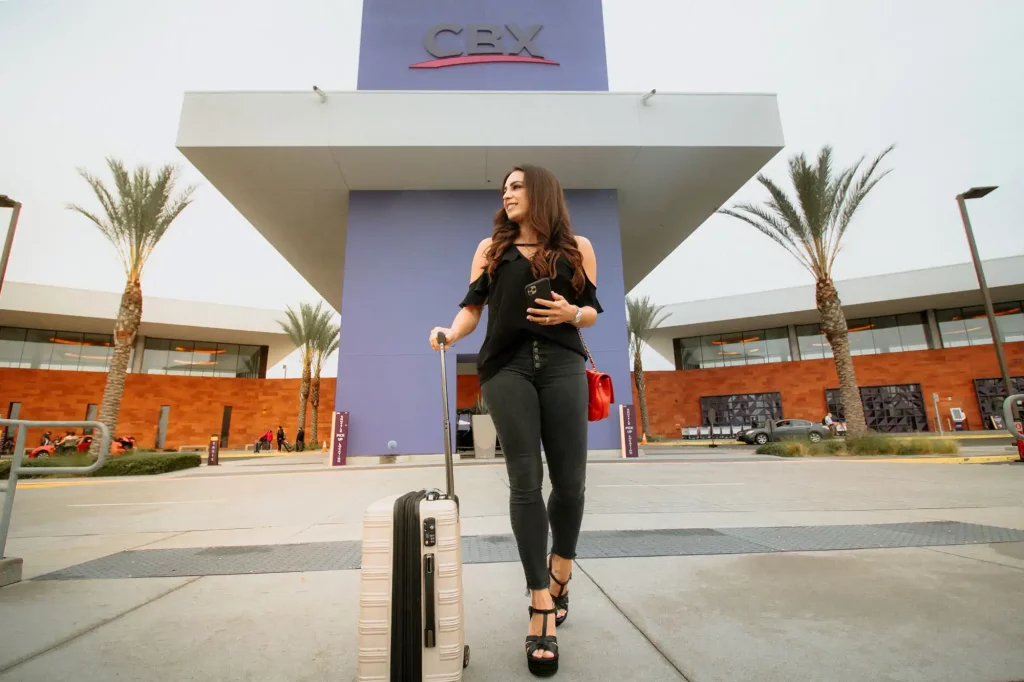 CBX is a covered skywalk bridge that is only for people traveling through Tijuana Airport who need to cross the U.S./Mexico border.
Let us take you to the CBX Terminal.
You don't have to worry about driving on streets you don't know or finding the right parking spot when you can take a trip in one of our nice cars or SUVs. It's easier than ever to get to or from the CBX border crossing spot with Royal Knights Limousine.
Book A Luxury Car Ride at CBX
Ready to take off or land? We'll take care of you. At the CBX, Lux Car Rides is in business.
Our San Diego to CBX car service makes it easy to get from San Diego to Tijuana Airport or from Tijuana Airport to San Diego. We are experts in all areas of high-end shipping, and we work hard to provide the best service possible. We are here for you 24 hours a day, seven days a week, to help you plan and handle every part of your trip, whether for corporate travel or pleasure.
We can help you with all of your ground transportation needs. Our Luxury Car Service San Diego is quick, safe, and dependable for getting to and from the airport. We know how to take groups of any size to and from the CBX terminal and have suitable vehicles and people. What we want to do is make your trip quick and easy.
Experienced Chauffeurs and Luxury Vehicles
We guarantee that even the pickiest travelers will be happy with our fleet of well-kept cars. Our drivers are trained professionals who are polite and know what they're doing. They work hard to make sure you have the best time and feel the most relaxed possible. At the passenger pick-up/drop-off area, one of our professional drivers will pick you up or drop you off on time.
To book your ride, call us at 619-816-7670 or 858-461-9752 right now.