Hire a Chauffeur with Luxury Car Service San Diego
In today's fast-paced world, hiring a chauffeur can be the key to convenience and luxury. If y'all gotta big ol' business meetin', a fancy shindig, or just wanna relax on yer trip, hirin' a chauffeur is the way to go.We're gonna check out the benefits of hiring a chauffeur for a day and give you some tips on how to hire a chauffeur through Luxury Car Service San Diego.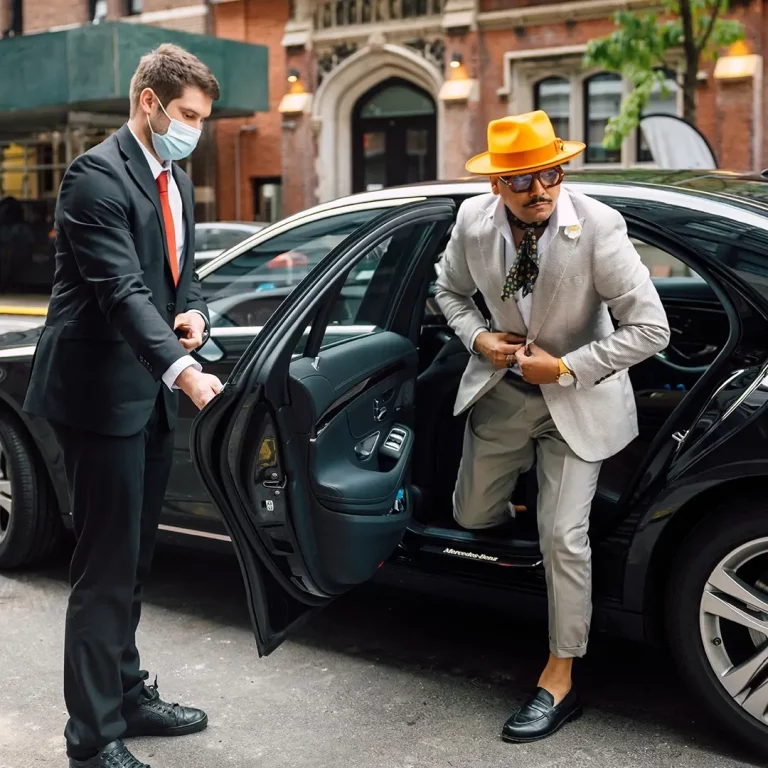 The Benefits of Hire a Chauffeur for a Day
Discover the numerous advantages of hire a chauffeur for your transportation needs:
Professionalism and Expertise
Benefit from the professionalism and expertise of chauffeurs who provide exceptional service. They possess extensive knowledge of the best routes, traffic patterns, and local attractions, ensuring a seamless and efficient journey.
Time-Saving Convenience
Save valuable time by entrusting the driving responsibilities to a chauffeur. Say goodbye to the stress of navigating through traffic or searching for parking spaces, and focus on important tasks or simply relax during your journey.
Safety and Reliability
Prioritize your safety and peace of mind with chauffeurs who undergo rigorous background checks and maintain impeccable driving records. You can travel with trust knowing that your chauffeur will make sure that your trip is safe and reliable.
Luxurious Comfort
Indulge in a touch of elegance and sophistication by hiring a chauffeur. Enjoy the luxurious amenities and a comfortable ride in premium vehicles, enhancing your overall travel experience.
Follow these steps to ensure a seamless process when hiring a chauffeur:
Figure out what you need. 
Figure out why you need to hire a driver, whether it's for a business gathering, a significant event, or a relaxed day of exploring. Make sure you're clear about what you need so you can find the service that's right for you..
Research Reputable Companies: 
Conduct thorough research to find reputable luxury car services in San Diego, such as Luxury Car Service San Diego. Read customer reviews, compare rates, and evaluate their fleet of luxurious vehicles.
Licensing and Insurance: 
Verify that the chauffeur and the company hold the necessary licenses and insurance coverage. This ensures compliance with local regulations and provides protection in unforeseen circumstances.
Chauffeur Qualifications: 
Prioritize companies that employ professional chauffeurs with extensive experience and exceptional customer service skills. Well-trained chauffeurs can enhance your overall experience.
Book in Advance: 
To secure your preferred chauffeur and vehicle, it is recommended to make a reservation well in advance. This guarantees availability and prevents last-minute disappointments.
Hire a Chauffeur for Your Car:
In addition to providing a fleet of luxurious vehicles, Luxury Car Service San Diego offers chauffeur services for your personal car. Enjoy the benefits of a professional chauffeur while using your own vehicle:
Familiarity and Convenience: 
Utilize the comfort and familiarity of your personal car, ensuring a seamless transition. Let your chauffeur drive you to your desired destinations, making it ideal for long trips or special events.
Cost-Effective Solution: 
Hiring a chauffeur for your car eliminates the need for renting a luxury vehicle, potentially saving you money. Experience luxury and convenience within your own vehicle.
Privacy and Personalization: 
Maintain your privacy throughout the journey and personalize your travel experience. You have control over the vehicle settings, music preferences, and any specific requirements.
Stress-Free Parking: 
Say goodbye to parking hassles as your chauffeur takes care of parking, dropping you off at your destination and ensuring a stress-free experience.
Hire a chauffeur through Luxury Car Service San Diego and explore the perks of having a pro chauffeur at your disposal, guaranteeing a lavish, secure, and hassle-free ride. Enjoy the professionalism, comfort, and expertise provided by Luxury Car Service San Diego's chauffeurs and experience travel like never before. Book your chauffeur in advance and indulge in a truly elevated transportation experience.
Contact us at 619-816-7670 or 858-461-9752 today and experience the convenience and excellence of San Diego Car Service.