Limo Wine Tours Temecula Valley
We have the ideal option for you to spend a relaxing and beautiful afternoon in Southern California with our Temecula limo wine tasting tour packages. Savor a Temecula Wine Tour while riding in one of our opulent party buses or stretch limos. One of Southern California's most amazing and stunning wine regions is Temecula Valley. There are award-winning wineries there.
For the whole day, one of our most opulent super stretch limos from our fleet will transport you over the breathtaking rolling hills of Temecula Wine Country, driven by our well-trained, professional chauffeurs. Unwind, take in the breathtaking views while riding with your significant other or friends, and discover the best wines and champagnes California has to offer.
We will arrange for you to go on ideal Temecula wine tasting excursions where you can sample wines of the highest caliber. You may relax and enjoy your wine without worrying about driving or safety—our highly skilled drivers will take care of you! You'll just unwind and have fun!
Custom Packages for Temecula Limo Wine Tours
We will arrange for you to go on ideal Temecula wine tasting excursions where you can sample wines of the highest caliber. You may relax and enjoy your wine without worrying about driving or safety—our highly skilled drivers will take care of you! You'll just unwind and have fun!
Discover Temecula Valley's Enchanting Charm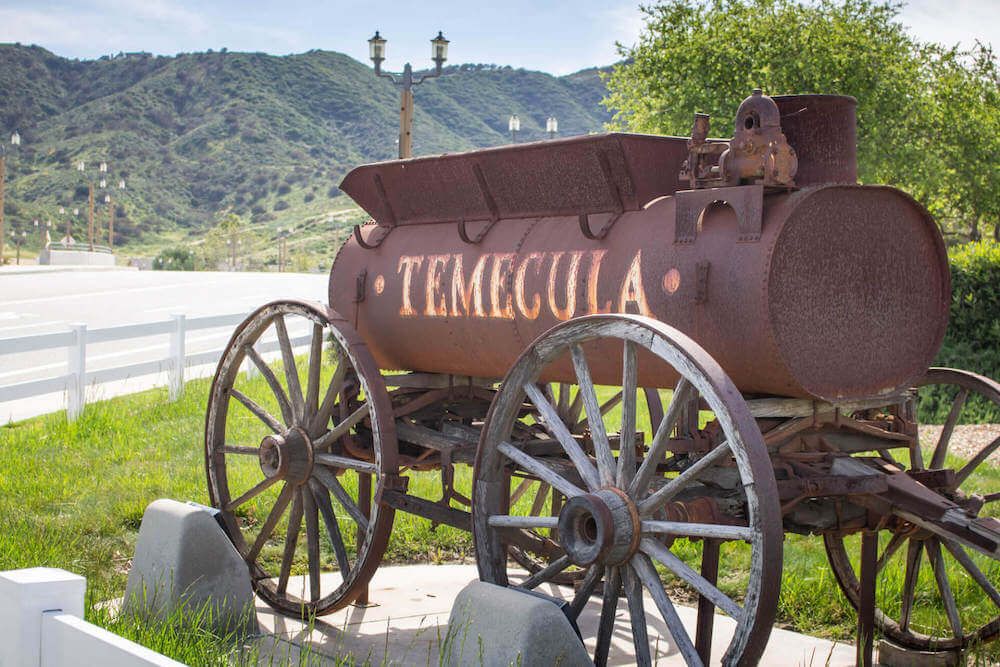 Temecula Valley, a hidden gem located in the centre of Southern California, is recognized for its beautiful scenery and top-notch wineries. You will be enchanted by the valley's alluring appeal as you begin our chauffeured wine tour Temecula valley. The valley's rolling hills, rich vineyards, and mild Mediterranean environment make it the ideal location for a wonderful wine tasting experience.The Mediterranean-like climate with warm days and cool nights provides the perfect conditions for growing a variety of grapes, resulting in exceptional wine tours Temecula valley that have gained recognition both nationally and internationally.
Exquisite Wines that Delight the Palate
Temecula Valley is celebrated for its award-winning wines, crafted with passion and precision by talented winemakers. From robust reds to delicate whites, the region's diverse microclimates and rich soil produce a remarkable range of varietals. You will enjoy the opportunity to sip these fine wines on your wine tours Temecula valley, immerse yourself in their unique flavours, and learn about the craft of winemaking from our professional guides.
Limo Wine Tour From San Diego To Temecula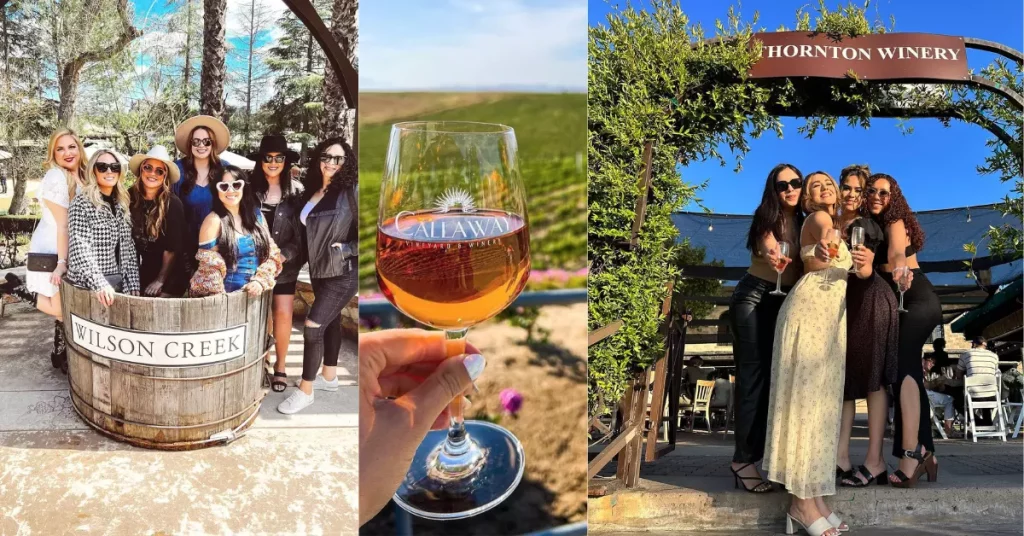 You will have a unique wine-tasting experience when you reserve a limo wine tour with us from San Diego to Temecula. To ensure that you and your companions visit Temecula wineries in style, Lux Car Rides in San Diego provides exclusive limo wine tour packages from SD to Temecula Valley Wine Country at reasonable prices!
Most significantly, Lux Limo Temecula Wine Country Limo Tours remove the stress of drinking and driving so you can concentrate on wine tasting and touring some of Temecula's best vineyards! With your chauffeur acting as your guide, you and your friends can easily navigate wine country and have fun without worrying about where to go or what to do next!

We want you and your guests to have a fantastic time in Temecula Wine Country. Our limo service chauffeurs go above and beyond to develop a customized schedule that will delight everyone and display the beauty of Temecula Wine County, whether you are a novice wine taster or an experienced aficionado! While we ensure you and your companions have an incredible wine-tasting experience, your personal, well-trained chauffeur will provide safe, comfortable, and dependable transportation.
A Journey Through Temecula's Finest Wineries
Vineyard Estates
Vineyard Estates, a testimony to the wine tours Temecula Valley's winemaking prowess, is tucked away among the valley's undulating hills. This picturesque estate boasts sprawling vineyards, elegant tasting rooms, and breathtaking views. Immerse yourself in the art of winemaking as you explore their cellar, witness the intricate processes, and delight in a private tasting of their signature vintages.
Cellar Door Winery
Step into the enchanting world of Cellar Door Winery, where old-world charm blends seamlessly with modern innovation. Known for their small-batch production and handcrafted wines, this boutique winery offers an intimate and exclusive experience. Allow their knowledgeable sommeliers to guide you through a tasting journey, where each sip reveals the passion and artistry behind their exceptional wines.
Experiences Beyond Wine Tasting
Aerial Adventure Hot Air Balloon Ride
Take your wine tour Temecula valley to new heights with an exhilarating hot air balloon ride over the breathtaking landscapes of Temecula Valley. Take a wine tours Temecula valley into the skies as the sun rises to see expansive vistas of the valley, mountains, and vineyards. Your stay will get an additional degree of magic thanks to this mind-blowing experience, which will also help you make lifelong memories.
Culinary Delights Farm-to-Table Dining
Indulge in the region's culinary delights and savour the flavours of Temecula Valley at its finest.The region offers a wide variety of dining alternatives that highlight regionally sourced ingredients and cutting-edge culinary techniques, from farm-to-table restaurants to gourmet food trucks. Immerse yourself in the vibrant food scene, where delectable dishes artfully complement the region's renowned wines.
The Temecula Wine Country Experience
One of the highlights of visiting wine toursTemecula Valley is indulging in wine tasting and taking guided tours through the region's renowned wineries. From boutique family-owned vineyards to large-scale operations, each winery has its unique charm and character. You can sample a number of grape varieties, including Chardonnay, Cabernet Sauvignon, Merlot, Zinfandel, and others while on a sensory wine tour  Temecula valley. You will be escorted through the wine tasting experience by the helpful and educated staff at the vineyards, who will also share information about the winemaking process and the unique characteristics of each wine.
Vineyard Dining and Culinary Delights
Pairing exquisite wine tours Temecula  with delectable cuisine is a must-do in Temecula Valley. Many wineries offer on-site restaurants or have partnerships with local chefs, creating a delightful fusion of flavors. Indulge in farm-to-table experiences, where you can savor seasonal dishes crafted with locally sourced ingredients that complement the wines perfectly. From elegant fine dining establishments to casual picnic spots amidst the vineyards, Temecula wineries provide a culinary experience that will satisfy even the most discerning palates.
Wine Events and Festivals
Wine Tours Temecula Valley is a year-round center for exciting wine events and festivals in addition to being a popular vacation spot for wine enthusiasts. From the annual Temecula Valley Balloon & Wine tours Temecula Valley Crush, there's always something exciting happening in the wine country. Immerse yourself in live music, art shows, grape stomping, and of course, wine tastings at these lively events. The events are a great way to meet winemakers, learn about new releases, and discover the region's rich winemaking heritage.
Must-Visit Temecula Wineries
Here are some of the Temecula Valley wineries you simply must see to help you organize your trip:
Wilson Creek Winery
The Wilson Creek Winery is a family-run establishment renowned for its gracious hospitality and exceptional wines. Their welcoming tasting room and expansive outdoor patio offer stunning views of the vineyards. Make sure to try their famous almond champagne and enjoy a picnic on the beautiful grounds.
Thornton Winery
Thornton Winery is renowned for its exquisite sparkling wines and tranquil atmosphere. Take a guided tour of their vineyards and underground barrel room, followed by a tasting of their impressive wine collection. Don't miss their weekly Champagne Jazz Concert Series, where you can enjoy live music while sipping on fine wines.
Callaway Vineyard & Winery
Callaway Vineyard & Winery is a pioneer in Temecula Valley's wine industry. Known for their elegant estate wines, Callaway offers breathtaking views of the valley from their hilltop location. Join one of their educational tours to learn about the winemaking process and enjoy a memorable tasting experience.
Wine Tours Temecula Valley's wineries offer a remarkable blend of scenic beauty, exquisite wines, and unforgettable experiences. Temecula is the ideal location, whether you're a wine enthusiast or just looking for a peaceful retreat. From the moment you step into the lush vineyards to the last sip of your favorite vintage, the journey through Temecula's wineries will leave an indelible mark on your soul. Start planning your visit today and embark on a wine adventure like no other.
Contact us now to book your trip with us or simply call us @619-816-7670 or 858-461-9752.
Remember, the joy of exploring Temecula Valley's wineries goes beyond words. An experience like this deserves to be cherished, felt, and shared. Cheers to the best Temecula wineries, where dreams are uncorked and memories are made!