Professional Car Service For Hassle-free Travel
If you've ever considered booking a luxury car service, you might wonder about their unique services. Unlike standard rideshare options, professional car services offer an exceptional transportation experience tailored to various needs.
So, what sets luxury car services apart? It's the dedicated and skilled chauffeurs, the excellent customer service, and their stringent criteria for selecting vehicles in their fleet. Professional car services stand out in delivering professional and licensed chauffeurs, high standards, and well-maintained vehicles, a level of service that goes above and beyond.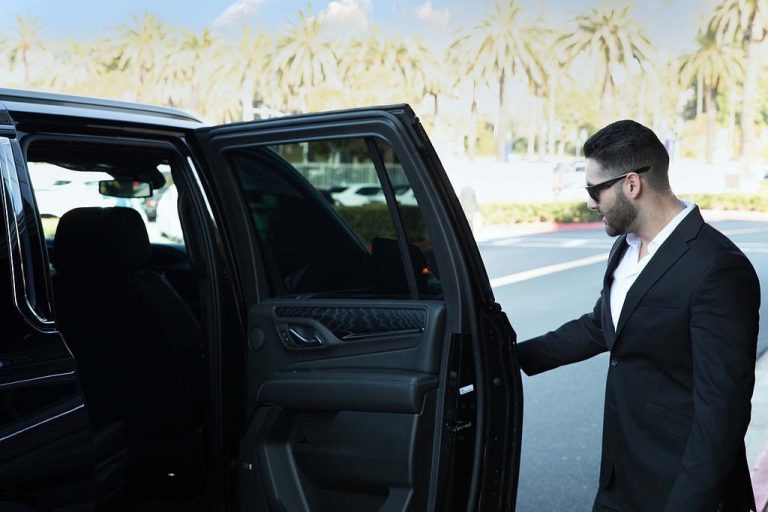 San Diego Professional Car Service
Located between Los Angeles and Mexico, San Diego boasts Seaworld, San Diego Zoo, and Belmont Park. Whether traveling to or from San Diego International Airport (SAN) or exploring the city and Coronado area, Lux Car Rides professional car service is at your service. We're dedicated to exceeding our customers' expectations, ensuring a safe, top-quality, dependable ride. Please choose from our fleet of black cars, sedans, town cars, and SUVs for your convenience.
Whether you're a leisurely vacationer or a seasoned traveler, the airport experience can be overwhelming. It's a lot to manage, from online check-ins and PPE preparation to passport checks, especially ensuring you get to the airport on time. That's where a luxury car drop-off service comes to your rescue. It offers a seamless and stress-free way to reach the airport, providing the simplicity you crave. 
With a luxury car service, you don't have to stress about timings or last-minute bookings. We handle it all, giving you precise travel times and assisting in planning the perfect departure. Say goodbye to the worry of missed flights or breathless dashing through the airport halls. Professional car services guarantee punctuality every time.

After a long flight, a luxury car service saves you from the exorbitant costs of airport taxis. You're always greeted with a helping hand for your luggage, and the serene comfort of a premium car helps you ease back into solid ground after your journey.
Special Events and Holiday Transportation
When it comes to special events and holiday transportation, opting for a luxury car service like Lux Car Rides brings numerous advantages. Professional transportation isn't just about reaching your destination; it can offer tailored packages designed for holidaymakers.
Indulging in a luxurious ride enhances your holiday experience significantly. 
Entrusting your plans to a local luxury car service ensures a smooth and efficient trip. With skilled drivers who know the best routes and can highlight points of interest, your journey becomes a delightful exploration. Whether you're traveling with family or friends, venturing on a day trip, or diving into a meticulously planned ski adventure, incorporating the services of a professional car service might be the perfect finishing touch to your holiday experience.
Premium Transportation Service
Make your special occasions with the touch of luxury offered by our transportation services. Whether it's a pivotal business conference downtown, a memorable prom night, or a night out in the city, our luxury corporate transportation service ensures you bid farewell to worries about last-minute ride-shares and unexpected delays.

A professional car service can transform any event into a night to remember — there's nothing more satisfying than seamlessly handling your transportation needs! With our modern and expertly maintained fleet of vehicles, we provide an array of premium black car service, perfect for any prestigious event. Your guests can travel in ultimate style, enjoying amenities like plush leather seats, tinted windows, DVD players, and an abundance of charging ports to keep everyone powered up while on the move. Your event deserves the best, and we're here to provide it!

Premium Transportation Service
Whether it's corporate events, airport pickups, or drop-offs, our skilled and courteous drivers and our extensive range of modern luxury vehicles simplify your travel plans. Planning your next trip or need more information? Contact us at 858-461-9752 or 619-816 7670 or visit https://luxcarrides.com/ for further details! We're here to assist you.